P.G. Diploma Clinical Research & Pharmacovigilance Online Regular Course 
Placement Support training program with free pre-placement training
Pharmacovigilance
Introduction to PV
Process of PV
The PV Jargons
GVP
Narrative Writing
A. E. Reporting
Pharmacovigilance in India
Medical Coding
Clinical Data Management
Clinical Trials and drug discovery introduction
Principles of Clinical trials
21CFR part 11 introduction
GCP (Good Clinical Practice Principles
Clinical Data Management introduction
Clinical Data Management phases
Start-up Phase introduction. Conduct Phase introduction
Discrepancy Management
Data set validation review
Offline Listing review
All third party vendor reconciliation
SAE reconciliation
Study close-out phase introduction and activities
Clinical Trail Management
Introduction to clinical research
Drug discovery process
Phases of clinical trials
Randomization
Different players involved
Different types of clinical trials
Clinical trial process
ICH-GCP
Schedule Y
Regulatory Affairs
Diff. Regulatory bodies of diff. countries
Regulatory Challenges
Regulatory Affairs in India
Clinical SAS
BASE/SAS
UTILITY procedures
REPORTING Procedures
SAS/STAT
SAS/SQL
SAS/MACROS
CLINICAL SAS PROGRAMMING
CDISC – SDTM – AdaM
Soft Skills Training
Group Discussion
JAM sessions
Presentation Skills
Telephonic Interview
E-mail etiquette's
Interview FAQ's
Mock Interview Role Plays
INDIAN HEALTHCARE INDUSTRY
As per Market research, Healthcare has become one of India's largest sectors – both in terms of revenue and employment. Healthcare comprises hospitals, medical devices, clinical trials, outsourcing, telemedicine, medical tourism, health insurance and medical equipment.
The overall Indian healthcare market is worth around US$ 100 billion and is expected to grow to US$ 280 billion by 2021, a Compound Annual Growth Rate (CAGR) of 22.9 per cent. It is a 100% recession free Industry. Apart from other factors which are driving this robust growth are also Healthcare Information Technology (IT) market due to its increased digital adoption  
Within this sector, the Pharmaceutical market is expected to grow to the US $ 55 Billions by the year 2021.
Why XCELCAREER?
20+ Years of Healthcare Experience
XCELCAREER is respected by Pharmacy Principles & Clinical Research Industry
Record unmatched 4.9 to 5 star Google rating making TOP institute in INDIA
5 prong job search with 6 DOMAIN * Training (see syllabus)
Only 8-10 students Small Batch Size & Friendly mentoring for weak students (few seats left)
Communication Skills with Interview Training (Personality Development, Aptitude Training,
IT Skills, Resume Preparations, GD, JAM etc.)
One course but minimum 5 + industry trainers
Guest lecture classes on every weekend
100% Practical Industry Precise Training Including Internship*
GUARANTEED 100% Placement Support till student of XCELCAREER gets job through dedicated placement Cell
Strong company networks & Tie Ups with 100 % Interviews via Scheduled, Referral Walk-ins & 3000+ Alumni Network
Highly Rated on Google as The Top Institute in India for Clinical Research & Pharmacovigilance training
Dr Smita Dubara
A focussed and result-oriented professional with nearly 8 years of experience in dentistry + 12 years of experience in Clinical Trial Operations, Project Management, Training & Development.
Mrs. Vijaya Lakshmi Bandaru
Having 8+ years of Clinical Research & Pharmacovigilance experience as Senior Subject Matter Expert.
Mr. Sireesh Kumar Thatikonda
B. Tech, MBA Qualified & having around 14 years of work experience in the education industry viz. counseling, guiding students for their career etc.
Mrs. Suhitha
A postgraduate Certified by the British Council as a business English trainer. Has 16+years of experience as a soft skills trainer for corporates, Engineering /MBA graduates, Foreign students, and to skilled workers.
Ms. Salma
A Pharma Graduate and a Clinical Research Professional with 9 years of experience in Pharmacovigilance & CDM with Project Management skills, Training and Development. Worked in companies like IQVIA, Accenture & Bioclinica and as a corporate trainer for the CR industry.
Dr. Venkat Rangam
15 years of overall work experience across Pharma Domains right from Drug Discovery to eCTD submissions
Managed multiple sites from Phase II- Phase IV clinical trials IN Leading Corporate Hospitals
GCP trainer and Acdemecian
Student Experience Testimonials
About XCELCAREER
Xcel Career is an academy for professional courses with assured placements. Having over 20 years of Industry experience. Provides ISEP Certification courses in Clinical Research & Pharmacovigilance for career aspirants.
Industry recognized Unique Certification
SETTLE IN YOUR CORE FIELD of work with CLINICAL RESEARCH INDUSTRY which includes CLINICAL TRIALS (CLINICAL OPERATIONS), PHARMACOVIGILANCE, CLINICAL DATA MANAGEMENT, MEDICAL WRITING AND REGULATORY AFFAIRS.
Mahesh Silveri
22 years of work experience in Clinical Research & Pharmaceutical Industry
Believes in one mantra "Success Beseeches process".
Founder & CEO – XcelCareer
State of the art 
infrastructure
Students get inspired daily by seeing the inspiration wall made in xcelcareer campus. To see visit our campus now.
Pros of Xcel Career online program (considering the current situation)
Virtual classroom
Personalized interaction
Comfortable learning environment
Work and learn
Self-discipline & responsibility
Cost-effective format
Daily assessment by our respective trainers
Communication & mock interview overview sessions
Please note: A smartphone will do for this (laptop optional) Hurry up…lets tune in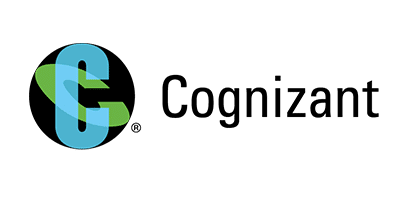 Student Placement is our 
paramount 
importance
You can see students had got placed with the top national and multinational Pharma & IT'ES companies